Dialogue of Continents is a forum hosted by the Hamburg Institute of International Economics and the Reinventing Bretton Woods Committee. It is designed to engage top public and private sector actors in an in-depth and open-minded debate carried out in an intimate atmosphere designed that provide many possibilities for one-on-one encounters.
Last year during Dialogue of Continents we examined the forces that are pulling apart nations, economies and societies and we discussed the likelihood of avoiding further drifts.
In this year's edition, we have examined ongoing tensions and divergences across the globe and we have pondered whether these difficulties can be addressed to create a path towards a new age of progress.
GOVERNANCE IN THE
DIGITAL AGE
INNOVATION AND THE
FUTURE OF MONEY
Click on the photo for speakers' biographies
TUESDAY OCTOBER 29
9:30-9:40
Opening Remarks
9:40-11:00
Session 1: World and Trade in Turmoil – The Disentanglement of the Global Economy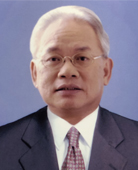 Nijathaworn BANDID
Chairman
Foundation for Public Policy and Good Governance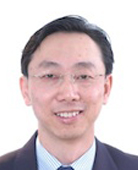 Tao ZHANG
Deputy Managing Director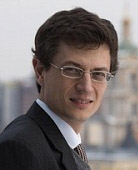 Yaroslav LISSOVOLIK
Head of Research
11:15-13:15
Session 2: The Great Debate – MMT and Central Banking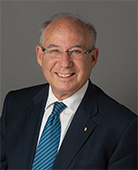 Jacob FRENKEL
Chairman
JP Morgan Chase International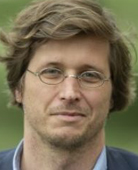 Moritz SCHULARICK
Professor of Economics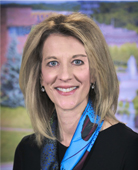 Stephanie KELTON
Professor of Economics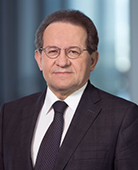 Vitor CONSTANCIO
Dean
School of Management of Lisboa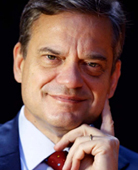 Lorenzo BINI SMAGHI
Chairman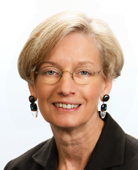 Catherine L. MANN
Global Chief Economist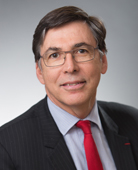 Denis BEAU
First Deputy Governor
14:30-15:10
Session 3: Public Investment and Growth: The Changing Economics of Deficit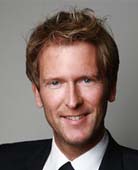 Henning VÖPEL
Executive Director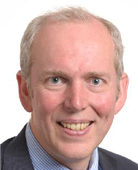 Jacob VON WEIZSÄCKER
Chief Economist
Ministry of Finance, Germany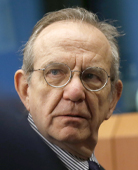 Pier Carlo PADOAN
Member of Parliament
15:10-16:15
Session 4: The Silk Road Initiative: Risk Mitigation and Reconciling the Different Connectivity
Frameworks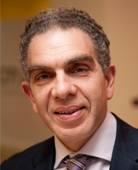 Marc UZAN
Executive Director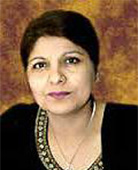 Shamshad AKHTAR
Former Head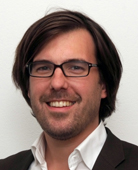 Christoph TREBESCH
Head of International Finance & Global Governance
KIEL Institute for the World Economy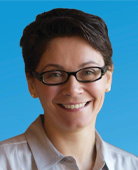 Alessia BERARDI
Head of Emerging Market Economics
16:35-18:00
Session 5: Dialogue of Leaders: Can Multilateralism Survive? The Emergence of an Economic and Tech Iron Curtain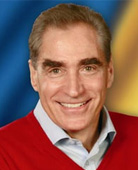 Petre ROMAN
Professor
University Politechnica Bucharest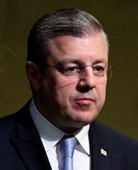 George KVIRIKASHVILI
International Advisor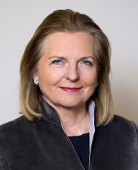 Karin KNEISSL
Former Foreign Minister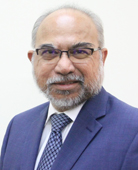 Tan Sri Rastam MOHD ISA
Chairman and Chief Executive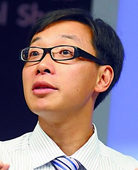 Dongshen DI
Associate Dean and Professor of International Political Economics/World Economy
Renmin University of China
WEDNESDAY OCTOBER 30
8:50-9:00
Opening Remarks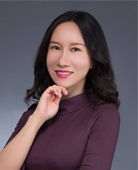 Aurora WONG
Vice President
9:00-10:15
Session 6: The Rise of the Digital Platform Economy: Social and Economic Consequences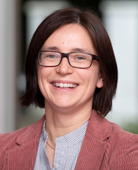 Anna HOFFMAN
Head of Research and Scolarship
ZEIT-Stiftung Ebelin und Bucerius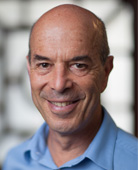 Ian GOLDIN
Professor of Globalization and Development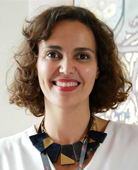 Loubna BOUARFA
CEO and Founder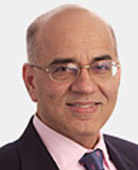 Masood AHMED
President
Center for Global Development
10:30-11:45
Session 7: Central Banking in a New Technological Era
Carsten MUMM
Chief Economist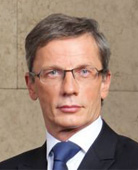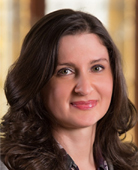 Aniko SZOMBATI
Executive Director and Chief Digital Officer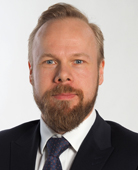 Aleksi GRYM
Head of Digitalization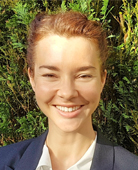 Linda SCHILLING
Assistant Professor
Ecole Polytechnique CREST
11:45-12:40
Session 8: The Future of Money – The Emergence of Digital Money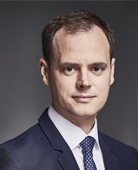 Tim SIEVERS
CEO & Founder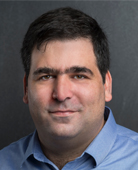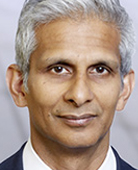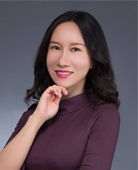 Aurora WONG
Vice President
14:00-15:15
Session 9: Energy, Economy, Environment: The Three E's Paradigm for Sustainable Cities and Inclusive Growth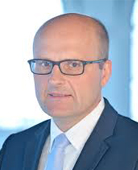 Dirck SUESS
Director of the Economic Policy Department
Hamburg Chamber of Commerce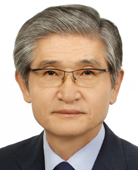 Raekwon CHUNG
Professor Emeritus
Incheon National University
Jörg NOENNING
Professor for Digital City Science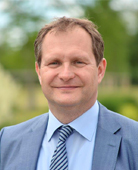 Jens KERSTAN
Minister of Environment and Energy
Free and Hanseatic City of Hamburg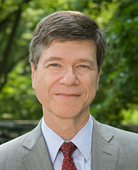 15:45-16:30
Session 10: Introductory Keynote – Financing Sustainable Transition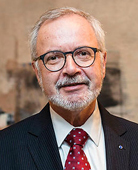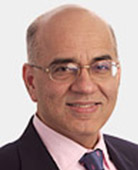 Masood AHMED
President
Center for Global Development
15:45-16:30
Session 10 – Multilateral Development Bank Perspectives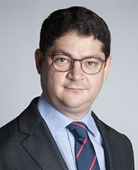 Pierre HEILBRONN
Vice President Policy and Partnership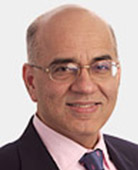 Masood AHMED
President
Center for Global Development
16:35-17:35
Session 11: Governing the Digital Society – Big Data, AI, Blockchain and Democracy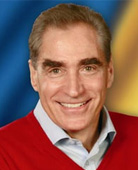 Petre Roman
Professor
University Politechnica Bucharest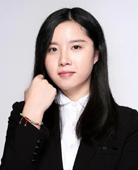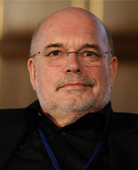 Wolfgang KLEINWÄCHTER
Member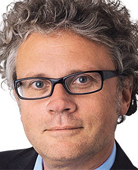 Johannes CASPAR
Hamburg Commissioner
Data
Protection and Freedom of Information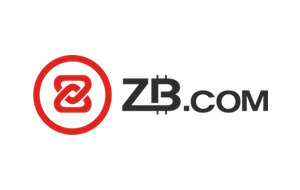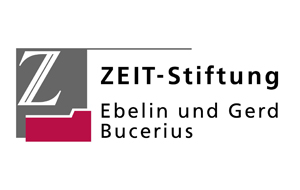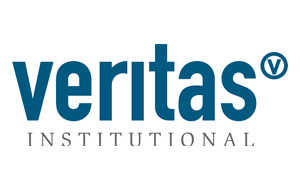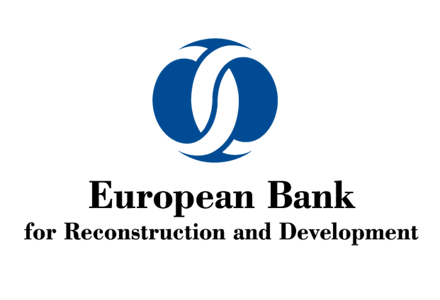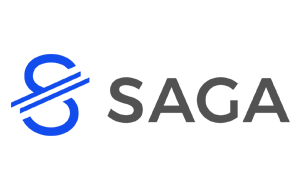 Continue the conversation